Contact ambyride for Better Service
Contact Ambyride ambulance services - 8555984624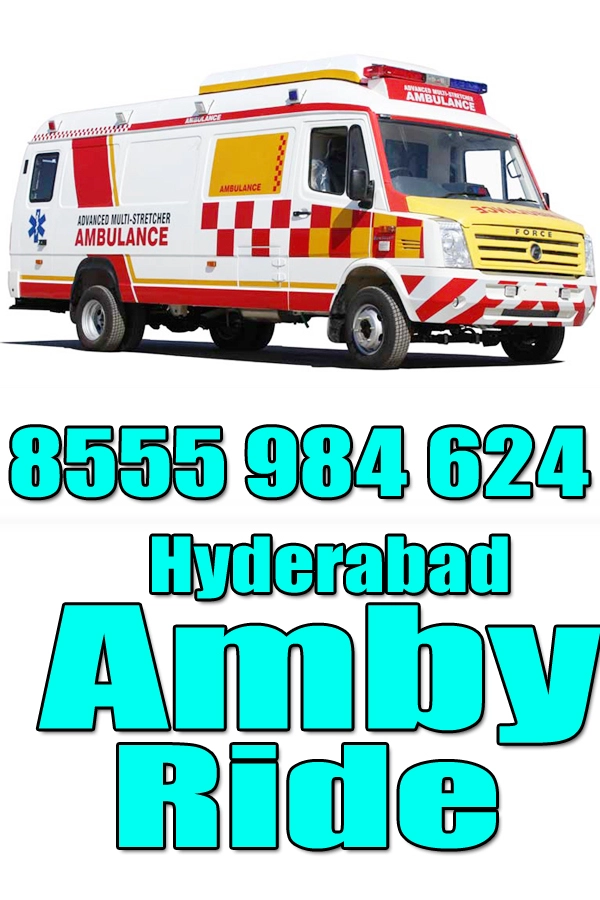 Ambyride Ambulance Service is available 24/7 and can be booked online or by phone. They offer affordable and transparent pricing, and they can transport you to any hospital or destination of your choice. Whether you need an ambulance for a cardiac arrest, a road accident, a stroke, or any other medical emergency, Ambyride Ambulance Service is the best option for you.
Don't take any chances with your health and safety. Contact Ambyride Ambulance Service today and get the best ambulance service in Hyderabad. You Can call us at  8555984624. Ambyride Ambulance Service is your trusted partner in emergency medical care.
."Contact Ambyride" Emergency situations can happen anytime and anywhere, and they can be life-threatening if not handled properly. That's why you need a reliable and professional ambulance service that can provide you with timely and quality medical care.
If you need emergency ambulance service in an emergency situation, contact Ambyride Ambulance Service. Ambyride is the leading partner of private ambulance services in Hyderabad, Telangana, and Andhra Pradesh. They have a fleet of well-equipped ambulances with oxygen, ventilator, and other required emergency equipment. They also have trained and experienced staff who can provide basic to advanced life support.