Dead Body Freezer Box Services in Uppal – 8555984624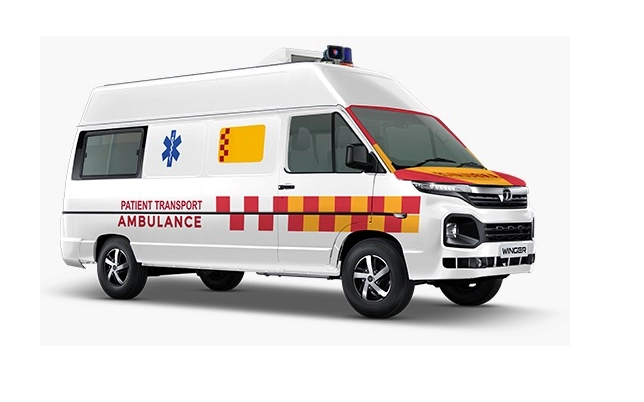 AmbyRide Freezer Box Ambulance Service in Uppal: Pioneering Ambulance and Dead Body Freezer Box Services near Uppal

In times of medical emergencies and unfortunate events, quick and efficient ambulance services play a crucial role in ensuring the safety and dignity of the departed. AmbyRide, a trailblazing service provider in Hyderabad, has emerged as a beacon of reliability and professionalism in the realm of ambulance and dead body freezer box services near Uppal.
Compassionate Ambulance Services in Uppal:
AmbyRide understands the critical nature of medical emergencies and the Dead Body Freezer Box services. With a fleet of well-equipped and strategically located ambulances in Uppal, We ensure rapid response times, bridging the gap between a patient's location and medical care centers or Hospitals. Our team of experienced medical professionals and drivers work in tandem to provide timely medical aid during the golden hour of need. Whether it's transferring patients between hospitals or responding to on-site emergencies, AmbyRide's ambulance services are marked by speed, expertise, and compassion.
Dignified Dead Body Freezer Box Services in Upal:
In times of loss, preserving the dignity of the departed is of paramount importance. AmbyRide's dead body freezer box services uphold this dignity by providing state-of-the-art freezer box Service that maintains the body's integrity during transportation. The freezer boxes are designed to ensure that the remains are kept in a respectful and hygienic manner, allowing families to focus on mourning without worrying about logistical concerns.
Why Choose AmbyRide Dead Body Transportation Service:
Professionalism: AmbyRide's team comprises skilled medical personnel and drivers who understand the sensitivity of the situations they handle. Our professional demeanor ensures that clients' needs are met with the utmost respect and care in providing Deady Body Transportation Service and Providing Freezer Box Ambulance Services in Uppal.
Quick Response: Time is often of the essence during medical emergencies. AmbyRide's prompt response ensures that patients receive medical attention without unnecessary delays.
Well-Equipped Ambulances: Equipped with modern medical equipment, AmbyRide's ambulances serve as a mini-clinic on wheels. This allows medical personnel to provide preliminary care even during the transportation of Patients and Dead Body Transportation.
Dedication to Dignity: When it comes to handling deceased individuals, AmbyRide goes the extra mile to ensure a dignified and respectful process. Their freezer box services are designed to maintain the remains in the best possible condition.
24/7 Availability of Ambyride Ambulance Services: Medical emergencies and transportation needs can arise at any time. AmbyRide operates around the clock, providing assistance whenever it's required.
Contact AmbyRide:
Facing medical emergencies or dealing with the transportation of deceased loved ones is challenging. AmbyRide aims to ease this burden by offering efficient, compassionate, and reliable services.
For ambulance and dead body freezer box services near Uppal, you can reach out to AmbyRide at 8555984624. Our dedicated team is always ready to assist you during these trying times, providing the support you need with empathy and professionalism.